Welcome to ICR Concreting & Landscaping Sydney
ICR Concreting & Landscaping is a proudly Australian-owned business, servicing all Sydney Suburbs and our prices are unbeatable. Whether you need a retaining wall, a new or resurfaced driveway for your home or a front yard re-design, we are able to provide you with all your concreting and landscaping needs. We are here from start to end offering a range of services in site preparation through to the concreting and then landscaping stage.
Our specialty is in offering you the latest in concreting and landscaping designs and techniques using quality products made for tough Australian conditions. Quality product demands quality installation, this is why our team of concreters will produce quality results that will ensure low-maintenance and will last for years to come.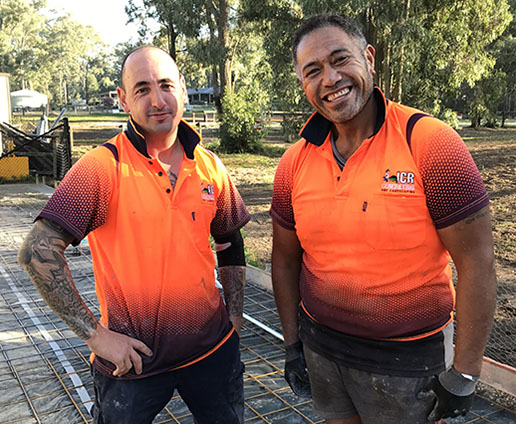 Our Concreting & Landscaping Services Include:
Here are some photos of recent projects that ICR Concreting & Landscaping have completed for commercial & residential customers.
What Our Customer Says About Us